Gong-Fu/ Qigong Workshop with Grandmaster Shifu Shi Yanzi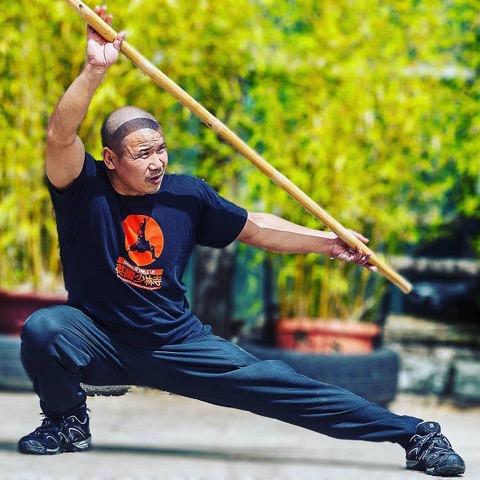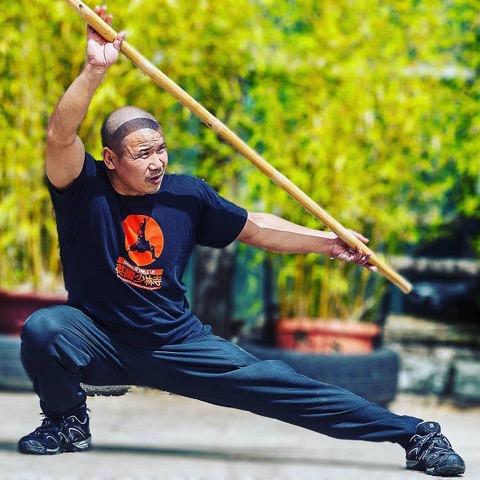 sold out
Gong-Fu/ Qigong Workshop with Grandmaster Shifu Shi Yanzi
Dear all Friends
Shifu Yanzi is a 34thgeneration Shaolin master from the Shaolin Temple in China and also the founder Shaolin Temple UK.
Shifu Yanzi is a world-renowned authority in Shaolin Combat, Qigong and Shaolin culture.
While now fully based in China, Shifu occasionally returns to London for limited periods to continue to pass on knowledge and his teachings to his disciple (Shifu Hengjiu, Hengdao, Hengshang and Hengdi).
Due to popular demand, he is also this same opportunity to the wider student body by setting up important workshops .
Shifu Yanzi with his next generation disciples will be holding workshops on Chan Meditation & Qigong , Kung-Fu form and Combat at Shaolin Temple UK.
You can't afford to miss this rare opportunity to learn authentic Shaolin fighting treasures in London.
Please book your spaces early as places are limited.
We welcome all people to join the workshop.
All workshops should be booked in advance; same day bookings are not acceptable.
1,Baduajin Qigong Workshop 3.5hrs (Sat, 26th January, 14:00 -17:30)
Baduajin Qigong / Yi jin jing (secret breathing skill).
Shifu will teach and explain in depth the techniques behind this famous forms of Shaolin Qigong.
Shifu will also teach Yi jin jing breathing skill. This technique is a powerful traditional skill used to build your internal and external strength. It will also help strengthen you bones, muscles and tendons and help develop the ability to generate intrinsic "Qi" power. This technique has a reputation for slowing down the ageing process, increasing vitality and wellbeing. We will explore the complete movements and the various parts including details of breathing. This detailed knowledge will help you improve your everyday practice in and out of the class. We recommend you bring your Qigong stick, as we will be covering its usage.
All levels are welcome.
14:00 to 14:30
Intro: theory and explanation and Question and Answer.
14:30 to 17:30
Meditation/ stretching/ Baduajin/ Yi jin jing/ Qigong stick.
17:30 to 18:00
Question and Answer
18:00 to 19:00
Dinner
Fees: £50.00 includes dinner
2,Shaolin unique combat Workshop 3.5hrs (Sun, 27th January, 14:00-17:30)
We will be exploring Shaolin fist techniques, kicks, knees, combinations including pad work with sparring drills and fighting applications. All levels are welcome.
Dinner and Q&A: 17:30 to 19:00pm
Description:
Fees: £50.00 includes dinner
3,Kungfu Form Workshop 3 hrs. (Wednesday, 30thJanuary, 18:30 -21:30)
Xiao Hong Quan full breakdown of this important traditional Shaolin form.
We will practice all three parts of the forms, looking at practical application and the deeper essence of this traditional form. This workshop is a very important as you will learn hidden unique combat techniques hidden within its movements. The aim is to get students to a place where when practicing the form, you will also be practicing real combat skills.
All levels welcome. Advance booking only.
Q&A: 21:00-22:00
Fees: Members £30,non-members £50.00
4, Kung-fu consolidate Classes -Last day of workshop. (Friday, 1st February, 18:30 -21:30) All levels.
Description: This is a consolidation class ( consolidating the previous workshops) where Shifu Yanzi will teach Chan Meditation, qigong, Xiao Hong Quan form, preparation and Foundation upwards class and Shaolin combat techniques.
Fees: Normal Shaolin temple UK fees apply. We strongly recommend anyone coming to this class should have experience in previous workshops, as this class is purely to consolidate teachings from the workshop. This is not an introductory class.
Address: Shaolin Temple UK, 207 a Junction Road, London N19 5QA
Contact information: Tel 02076878333, Text: 07833881111
Email: info@shaolintempleuk.org